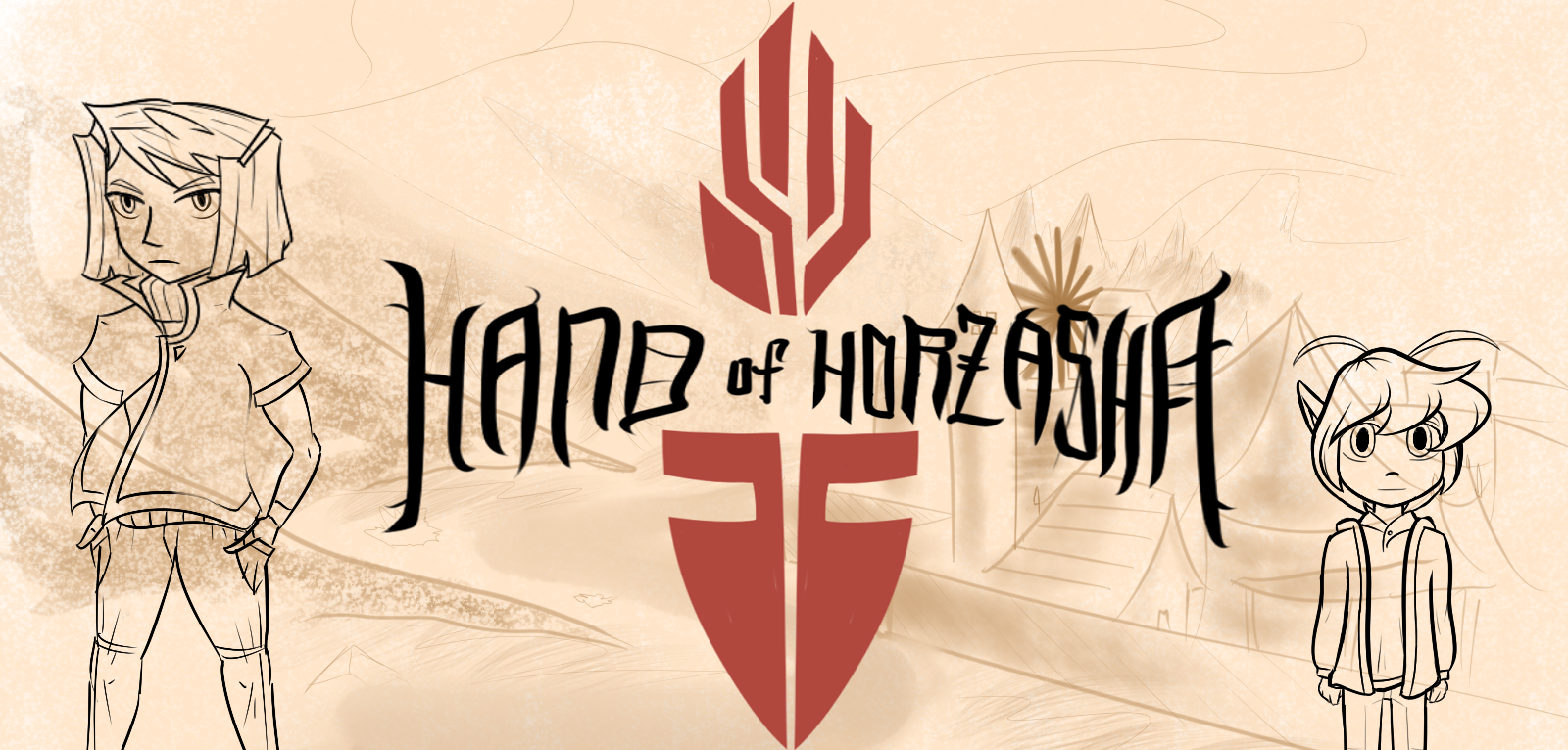 Hand of Horzasha
https://store.steampowered.com/app/1002690/Hand_of_Horzasha/

Hand of Horzasha is now on Steam! Steam does not allow name-your-price, so if you wish to pay for it, hit up my Ko-fi. The process for getting this game on Steam has cost me about $200.00 USD, so hopefully I at least recoup those costs! Regardless, a lot of technical hurdles needed to be cleared before it would show up in the Steam storefront, so thank you for waiting. I say this in addition to expressing my eternal gratitude to those who endured the four year between release and announcement! Really! Thank you so, so much!
And you know what getting the game on Steam means, right? ACHIEVEMENTS! Don't worry, I don't plan to make them any more cumbersome than the in-game unlockables. However, I do wish to have cute or funny images to go along with them, so I will be reaching out to people to make those. I hope you have fun unlocking them! These will be in addition to the still-expanding folder of fanart within the game files, which I encourage you to look at once you finish the game! Some of the achievement art may come after release, so you might see changes after the fact. Many of the current default icons are taken straight from the game, but most of them were drawn for the occasion.
I want to thank everyone who supported us during this project. This has been a life-changing experience for me and opened new doors in my creative maze of life. I truly am grateful to everyone who contributed, tested, supported, spread, and played Hand of Horzasha. Four years later, I still cannot thank you enough.
Anyway, I've talked enough! Now, let us go into the wilderness and find Horzasha together!

Files
hand-of-horzasha-pc.zip
798 MB
Version 1.1.3
Jan 31, 2019
hand-of-horzasha-mac.zip
779 MB
Version 1.1.3
Jan 31, 2019
Hand-of-Horzasha-1.1-linux.tar.bz2
779 MB
Version 1.1.3
Jan 31, 2019