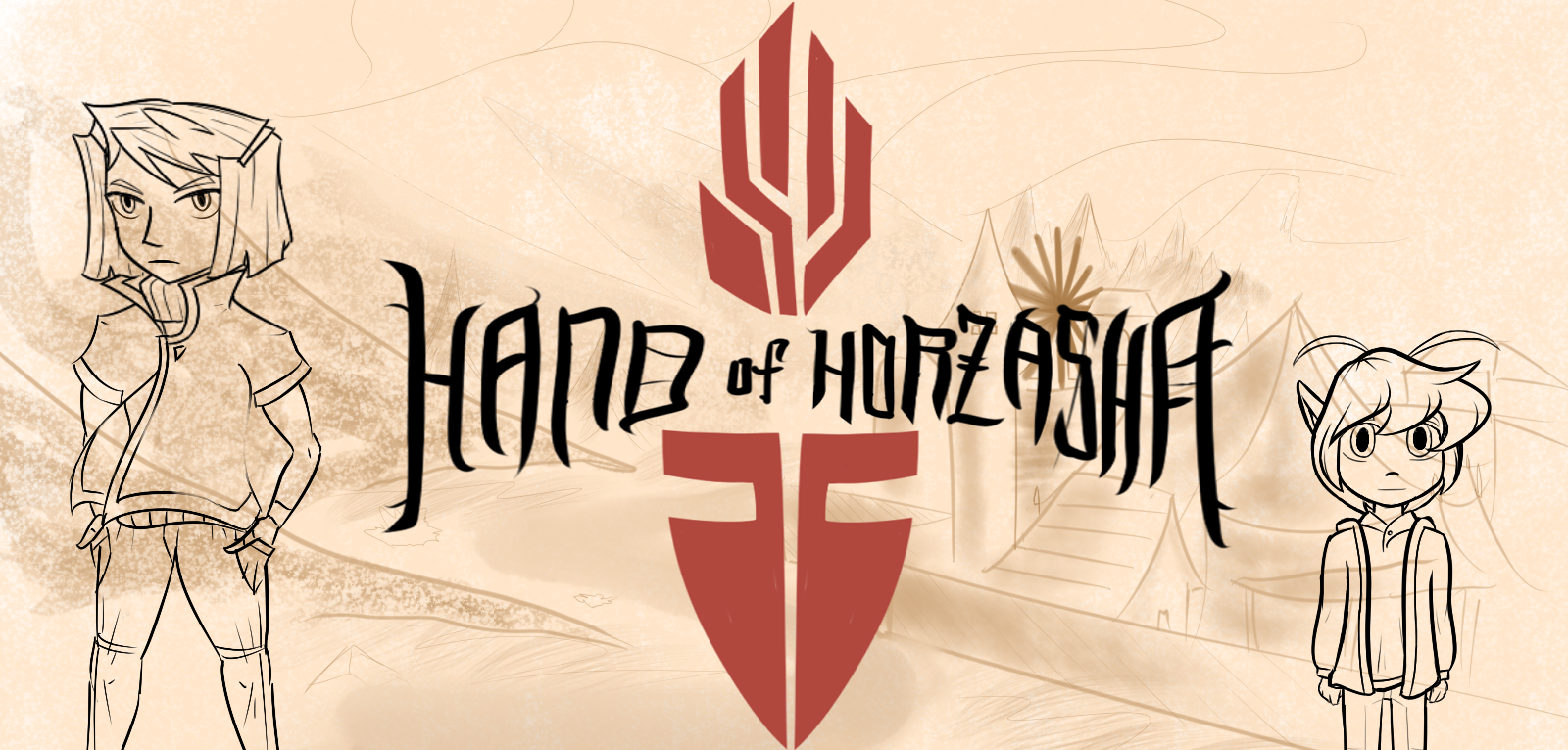 Hand of Horzasha
We're alive! Also we never actually went anywhere! But hello and welcome to our first actual developer update since the Hand of Horzasha Demo came out in... JULY?! WHOOPS.
So, a lot has happened since then! First, our composer Miguel Bulteau and mixer Miguel Jesus have completed the entire Hand of Horzasha Soundtrack. Though the game itself will be free on Steam and name-your-price on Itch, we will be selling the 68-track soundtrack separately via Bulteau's Bandcamp (you can hear more of Bulteau's work on his YouTube channel). The music was a massive undertaking that extended development time, but it was very much worth it! I think you will all agree when you play the final game.
As for the game itself; you may be wondering, "what's happening with that?" Well, final script edits are coming in on December 1st. I will be imposing a deadline for testers some time after that, but no later than the release date. Oh, shoot, did I not mention the release date?!
It's December 17th, 2018~
Yeah, that's right! This game is actually coming out! And, just to repeat, it will be name-your-price and free on Steam! I can't wait to share it with you! As a side-note, some of you may choose not to download the game from Itch. If that's the case, but you still want to support our work, I'll be handling donations through my newly-created Ko-fi page. I can't tell you how excited I am to have my first game out where people can play it! I want to thank everyone making this possible: my collaborators, testers, family, friends, co-workers, Spinning Stream listeners, Twitter friends, fellow Ren'py devs, and everyone who ends up downloading and playing Hand of Horzasha. I really and truly cannot believe this is finally happening.
Follow the development on Twitter: @ShinyVacation.